July 2nd, 2018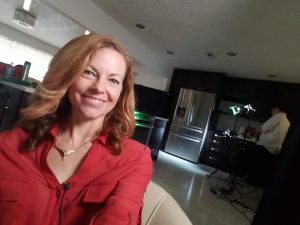 I looked at the date of my last blog posting… just about 6 years ago, in fact… and am amazed at how things have progressed since then.
I obviously stopped blogging, but in the past 6 years I have managed to continue broadcasting TWIS, written articles for some great science magazines, appeared on cable tv science programming, done bits for what is now called Seeker on the Discovery Digital Platform, been hosting a second podcast (the Stem Cell podcast), become part of an amazing science communication organization called ScienceTalk, started to build a science media production company called Broader Impacts Productions, moved to Portland, and raised my little NanoKai into a wonderful 7-year old boy.
During that time, I also struggled off and on with depression, which certainly added a challenge to life. But, I discovered ways to deal with the lows, and try to really appreciate the good days. It doesn't always work out the way I envision, but I am getting better and better at rolling with the unpredictability of my moods.
More recently, however, I have been feeling like some part of myself that was lost somewhere in the past is returning. Hence, this post, and my plan to get back into blogging… writing on a regular basis. Words stream through my mind that in the past few years have simply been lost to consciousness, slipping through the neuronal fingers of my mind. Now, I'm grabbing them with intention – some to be placed here for posterity.
I don't know how many of these words will hit the pages of this blog. There are so many things I want to say; books I want to write. It might take me a while to hit my stride again, but I look forward to every moment of trying. Thank you for joining me in this venture.
Write on…
Filed under
Esoterica
|
Comment (1)